← Back to list of articles
INFIVEX: Transforming the Software Solutions Landscape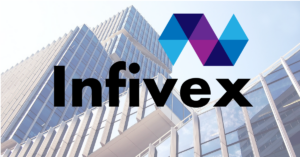 INFIVEX is a technology company that provides a diverse range of software solutions to businesses of all sizes. Its team of skilled software developers offers custom software development, enterprise software development, web application development, mobile app development, and cloud computing services.
The company is driven by its belief in the transformative power of technology and continuously launches new products and services that simplify business processes, aiming to improve business efficiency and productivity. INFIVEX's product portfolio includes customer service software, ticket management systems, legal software, accounting software, compliance software, regulatory support software, and business process automation software, and it also offers integration and cloud computing services.
INFIVEX stands out with its innovative approach to software development, focusing on creating solutions that meet each customer's specific needs and goals. Its experienced developers are experts in multiple programming languages and technologies, making them well-equipped to tackle any challenge. The company also provides training and support services to maximize the benefits of its software solutions.
INFIVEX is changing the business world by offering innovative software solutions that increase efficiency and productivity. Its solutions are tailored to meet each customer's unique needs and goals, and its developers are dedicated to automating business processes and workflows, saving businesses time and money and allowing them to focus on critical tasks. The company's cloud computing services also allow for seamless collaboration and remote work.
In conclusion, INFIVEX revolutionizes the world of software solutions by providing innovative solutions that help businesses become more efficient and productive. The company is committed to improving its products and services and helping businesses get the most out of their software solutions and automate their workflows.